Hello Beloved!


The Unitarian Universalist Association (UUA) celebrates President Biden's historic support for transgender Americans. Consistent with

immediate actions

to address systemic racism, sexism, and implicit bias, the Biden-Harris Administration signed executive orders

prohibiting discrimination on the basis of gender identity and sexual orientation

and

enabling transgender Americans to serve in the military

. In addition, President Biden added pronoun options to the

contact form at WhiteHouse.gov

, and

nominated Dr. Rachel Levine

as Assistant Secretary for Health at the Department of Health. If confirmed, Dr. Levine would be the first openly transgender person appointed to a federal position and approved by the U.S. Senate.

As a gay Air Force veteran prohibited from disclosing my sexuality during 12 years of military service, I experienced first-hand the spiritual and emotional harm caused by homophobic and transphobic policies, such as "Don't Ask, Don't Tell."

The swift and courageous orders from the Biden-Harris Administration affirm our Unitarian Universalist belief that all people are worthy and called to faithfully build the Beloved Community. Such actions have only come about due to years of relentless organizing and advocacy by the transgender community and their allies.

Unitarian Universalism unequivocally supports the full humanity of all people across the spectrum of gender and sexuality. This important truth is universal and should not shift from one administration to the next. As such, the UUA calls on Congress to immediately pass the

Equality Act

which would legalize comprehensive protections for all people without regard to "basis of the sex, sexual orientation, gender identity, or pregnancy, childbirth, or a related medical condition of an individual, as well as because of sex-based stereotypes.

During these most urgent of days, our hearts turn to the many communities of transgender, gender non-conforming, and all who are historically marginalized as we continue to fight for our right to exist as we are and chose to be. We urge our cisgender, white-identified, Black, indigenous, and people of color (BIPOC) Unitarian Universalist siblings to join in affirming, supporting, and celebrating our

transgender and gender non-conforming siblings

and their on-going struggle toward becoming fully free.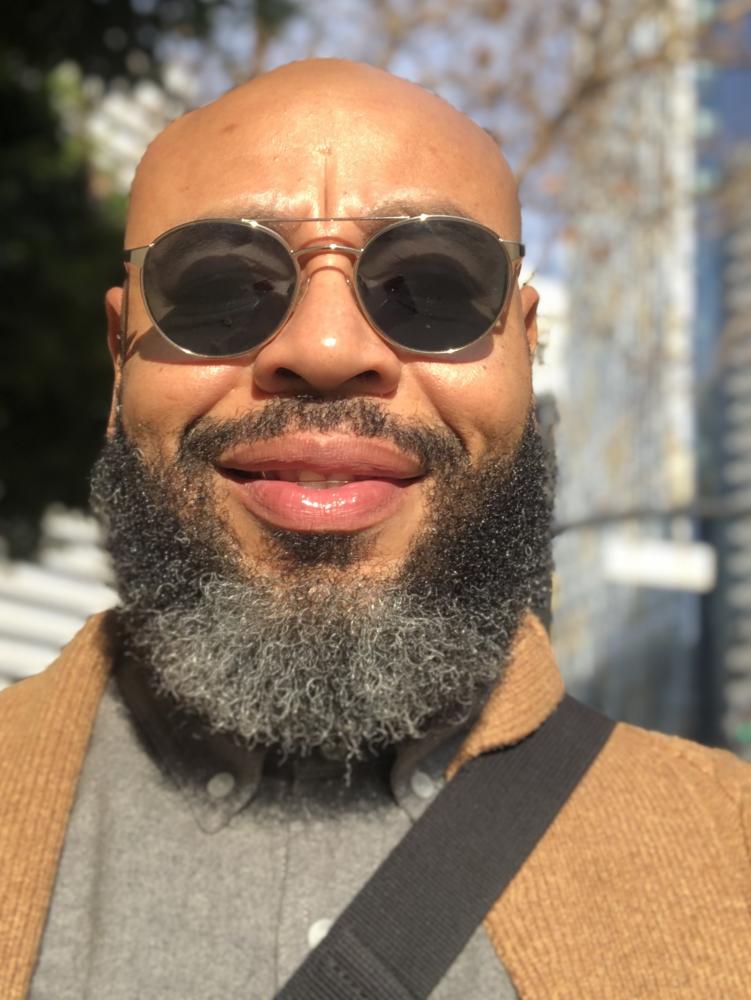 Rev. Michael J. Crumpler
(He/Him/His)
LGBTQ and Multicultural Programs Director

Ministries and Faith Development

"It took many years of vomiting up the filth I was taught a  about myself and halfway believed before I could walk around this earth like I had a right to be here."- James Baldwin
We are beyond excited to announce a new UPLIFT monthly gathering focused on trans, nonbinary, and other not (completely or at all) cis UUs. Join us to connect with other trans/nonbinary UUs and co-create support and community across our faith. All you need to bring is yourself (and other trans/nonbinary friends, if you'd like)!

These gatherings are will focus on getting to know each other and on sharing our collective dreams, ideas, and talents for this space. Expansive definitions of trans, nonbinary, and UU all apply. If you are interested in this space, and you aren't cisgender, it's a space for you.

NOTE:
This space is intentionally multi-generational. It is open to and welcoming of trans/nonbinary elders as well as children, youth, and young adults. Standard UUA online safety measures apply to ensure all people under 18 are able to attend. We're glad to have you here!
Adrian Ballou
(They/Them)
LGBTQ Ministries and Clara Barton Gender Justice Fellow
Organizing Strategy Team
The Five Practices of Welcome
Renewal Zoom Orientation
Monday, February 1st @ 2pm ET
Thursday, February 4th @11am ET
Monday, March 1st @ 2pm ET
Thursday, March 4th @ 11am ET
Monday, April 5th @ 2pm ET
Thursday, April 8th @ 11am ET

Support UUA LGBTQ+ Ministries

Each of us has worth and dignity, and that worth includes our gender and our sexuality.

As Unitarian Universalists we not only open our doors to people of all sexual orientations and gender identities, we value diversity of sexuality and gender and see it as a spiritual gift.

Your support

helps keep our LGBTQ Justice and Public Witness work active and vibrant, as well as deepening our Welcoming Congregations program.
Image #1

-

The UPLIFT logo surrounded by a rainbow border. Inside of the border reads UPLIFT: Uplifting the LGBTQ+ Experience Within Unitarian Universalism & Beyond.

To the

right of the UPLIFT logo is an image of the White House topped with a blue, white, and pink transgender pride flag that replaces the American flag.





Image #2

-

A headshot of Rev. Michael Crumpler, wearing sunglasses, a beard, and a shaven head. Michael is a light-skinned Black cisgender male.





Image #3

-

A rainbow borders a box with a black background. Inside this box is a chalice with trans flag colors, and text that reads in rainbow: "UPLIFT." Below, the text reads, "Monthly Trans/Non-Binary Gathering Space, 4th Tuesdays @8pm ET / 5pm PT." Behind all of this are the nonbinary, transgender, genderqueer, and genderfluid flags.





Image #4 -

A h

eadshot of Adrian Ballou, a fat white nonbinary person wearing glasses and an undercut, smiling slightly at the camera.




Image #3

-
A purple box that includes a red UUA chalice logo flanked by rainbow lines representing LGBTQ+ inclusion. Under the logo reads, Five Practices of Welcome Renewal Monthly Orientation Sessions. You've Got Questions! We've Got Answers! Come learn how to begin the Five Practices of Welcome Renewal at your congregation ... All of who you are is sacred. All of who you are is welcome. For more information, please visit www.uua.org/lgbtq/welcoming.
| | |
| --- | --- |
| | sent to: mjcrumpler@me.com |