PWR Congregations in the News
PRIDE picnic, courthouse celebration and patriotism - The Tribune of Greeley (Colorado)
This year on July 4, PFLAG Greeley hosted Greeley's first Family PRIDE Picnic. Our thanks to the Unitarian Universalist Church of Greeley for providing PFLAG space along the parade route to watch the Stampede parade and host the picnic and to the Greeley Stampede Committee for providing parking passes for our volunteers to have access to the church to set up before the start of the parade.
Read more in The Tribune of Greeley, CO.
Berkeley artist sculpts 'Monumental Stand for Standing Rock' - East Bay Times
As the occupation of Standing Rock was building, Brook, who also is a Unitarian Universalist minister, guided the transformation of eight-inch clay figures she had modeled 15 years earlier into the six-foot bronze sculptures she eventually named Standing Rock in honor of the water protectors, Ruelas said.
At the border, 'deterrence' becomes a death sentence - Boston Globe
Southern Arizona is experiencing record temperatures. Last week, it reached a high of 115 degrees for three days in a row. Despite this heat, every day hundreds of people fleeing poverty and violence in Central America and Mexico begin a long, treacherous journey across the US-Mexico border. No More Deaths is a volunteer-based ministry of the Unitarian Universalist Church of Tucson that operates a base camp offering medical care, food, water, and shade to those crossing the border.
See also: New York Times - Border Patrol Raids Humanitarian Aid Group Camp in Arizona
LGBTQ pride, American pride - Edmonds Beacon
Lori Kunze, event organizer, also facilitates a group called QUUE, Queer Unitarian Universalists of Edmonds, which meets the last Saturday of each month for breakfast at Pancake Haus in Edmonds, WA. Kunze said the Pride of Edmonds idea began in February, after the Edmonds Beacon ran a story on vandals stealing Edmonds Lutheran Church's LGBTQ rainbow pride flags.
Bayside congregation becomes sanctuary for undocumented immigrants - Times Standard News
Thirty years after it offered sanctuary to a El Salvadorian family fleeing from a brutal civil war, a Bayside faith-based congregation decided this week to once again become a sanctuary space for undocumented immigrants, and other local churches could follow. A few days after the Humboldt Unitarian Universalists Fellowship's decision, several local churches, faith-based groups and community organizations gathered in the Eureka First United Methodist Church to discuss how they can work in solidarity to protect local undocumented immigrants.
Honoring Local Heroes | Celebrating dedicated volunteers and their inspirational work - Ventura County Reporter
When Dorothy Fast Horse encountered a homeless man a few years ago at Ventura's River Haven (now a transitional encampment community) with only one can of corn to sustain him for the day, she went home and prepared a turkey for him. Subsequently, she began delivering a weekly meal and with the help of her church members, River Haven's Weekly Dinner blossomed. "We received about $2,000 worth of barbecues, camping equipment and commodities. My husband organized the volunteers, driving and the food. Soon other organizations were also helping and we were able to go from weekly to monthly dinners," she added, noting that the weekly meals were done by others instead of just them. Thereafter, the Rev. Jan Christian asked the couple for their help in implementing a program to tackle homelessness at their church, the Unitarian Universalist Church of Ventura.
Four Colorado Springs churches form coalition to provide sanctuary for immigrants facing deportation - The Denver Post
The cause is more urgent than ever, a coalition of four Colorado Springs churches said in announcing Monday it would offer sanctuary to immigrants who have received final deportation orders. The alliance, known as the Colorado Springs Sanctuary Coalition, includes All Souls Unitarian Universalist Church, First Congregational Church, First United Methodist Church and the Colorado Springs Friends Meeting, as well as immigrant and community leaders. The All Souls Unitarian Church will serve as the coalition's host sanctuary church – the facility where immigrants facing deportation would be able to live while protected from Immigration and Customs Enforcement.
See also: KRDO - Colorado Springs first host sanctuary church
A Reno man is living in sanctuary, afraid of being deported by U.S. Immigration and Customs Enforcement - Reno Gazette Journal
For more than two months, Chavez-Macias has lived in sanctuary at the Unitarian Universalist Fellowship of Northern Nevada. His wife stays with him. She said it was the last resort for her husband. "No choice," she said. The church, which accepts members of all faiths, was the first in Nevada to provide physical sanctuary to undocumented immigrants when it gave sanctuary to a man in 2016. His deportation was later suspended.
See also: Al Dia - Due to a health problem, he preferred to seek sanctuary before being deported
---
Making a Breakthrough!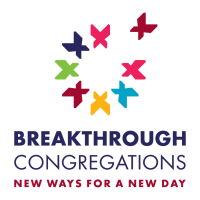 Is your congregation doing adaptive, innovative ministry in a way that could be replicated elsewhere? Maybe you've found a new revenue stream, or have done something different in worship. Maybe you have a ministry in your community that has become the hallmark of your congregation. Whatever it is, we want to hear about it. Breakthrough Congregations returns with a focus that celebrates and shares innovative ways congregations are adapting to the challenges faced in an evolving religious landscape. We are looking for bold, one-time initiatives as well as ongoing sustainable efforts. Breakthrough Congregations is no longer based on numerical growth or whole congregational health, though other benchmarks of the health of a congregation will be considered. All congregations and covenanting communities can apply. Application deadline is September 1, 2017. For more information and application materials, visit the Breakthrough Congregations website.
---
Curious about Multicultural Transformation?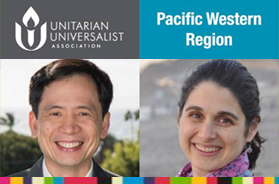 Almost 40 participants joined the Pacific Western Region's call on May 10 to talk about a way forward in transforming our Unitarian Universalist movement to become more multicultural and inclusive. We decided that instead of getting furious, we'd rather get curious. We are pleased to announce the launch of Curiosity Circles beginning this fall as virtual small group gatherings to help form a region-wide racial justice team modeled after the New England Region's G.R.A.C.E (Growing Racial and Cultural Equity) Team.
Here's what we're envisioning:
Pick a religious leader from your congregation (e.g., minister, religious educator, board president, or chair of your anti-racism, anti-oppression, multiculturalism, or immigration justice team) to join a Curiosity Circle.
Eight people form one team, committing to meet once a month for ten months beginning this fall (actual days/times vary).
Each person presents a case study from their congregation on blessings and challenges faced by their congregation when it comes to doing this work. The others listen attentively and ask wondering questions.
The last session will be spent coming up with a charge/mission for the PWR G.R.A.C.E Team. Get it? Grace can be powerful!
Together, we can shift our culture and dismantle systems of oppression. Sign up for a Curiosity Circle today. Questions? Contact Rev. Dr. Jonipher Kūpono Kwong or Rev. Sarah Gibb Millspaugh.
---
Sixth Walking the Walk Justice Summit & Camp
The UU Justice Ministry of California is proud to present their sixth Walking the Walk Justice Summit and Camp in collaboration with UU Justice Arizona Network (UUJAZ). They will continue in the expanded, four-day format, August 12-16, allowing more time for personal reflection and recreation at Camp deBenneville in the San Bernardino mountains of Southern California.
Based on popular feedback from last year's event, the community-led networking and breakout session blocks in the afternoon return. These offer a time for participants to connect around issues, challenges and opportunities that called to them and created some of the strongest connections after the event.
Of course, there will be lots of workshops geared toward building practical justice-making skills, connecting social justice work to our shared Unitarian Universalism and defining next steps on important issues such as immigrant justice, climate justice and economic justice.
---
Skinner House seeking authors
Skinner House Books announces a search for an author or authors to write a book about the blessings of participating in a liberal religious faith community. The book would be fairly short, written in an informal, non-academic way. It could be thought of as an alternative to the increasing number of calls to be "spiritual but not religious." Instead, this book holds up what is good about religiosity—such as community, ritual, pastoral support, mutual caring, exposure to new ideas, and participating in social justice works while part of a faith community. It would use real-life stories and examples to show rather than tell about why Unitarian Universalists and other religious liberals find congregational life so sustaining.
---
PWR Job Postings
Ministry Positions
Assistant Minister - Quimper UU Fellowship in Port Townsend, WA
Applications open until position is filled.