A quick note about this newsletter: beginning in July, this newsletter will be moving to a new platform, which will allow us to better integrate actions, events, and messaging to your preferences. To remove yourself from Uplift on our new platform, you can do so at our

Supporter Center

. To update your subscription, tell us more about yourself, or learn about our other communications, please visit our

Subscription Center

.
Hello Beloved,





The 2021 Pride season is upon us bringing joy, celebration, grief, anger, and so many other emotions along with it. There is no one way to be during Pride, and that's OK. And as always, there is so much beauty and courage to celebrate, alongside the mighty work left to do to ensure all who exist within our LGBTQIA+ community can thrive and flourish.



To these ends, the Welcoming Congregations of Unitarian Universalism have been invited to join

Inclusive Justice

of Michigan

,

The National LGBTQ Task Force

, and other national equality organizations for

The Colors of Pride

during the month of June to offer activities focused on the liberation of people targeted by unjust legislation, oppressive public policies, and harmful policing practices. 

By engaging the faith community around these activities, we are acknowledging that many people hide behind their religious convictions as reasons for opposing the LGBTQ community and the legislation that would provide for their safety and support.  Many of these same people of faith are silent when it comes supporting efforts for racial justice and the Black Lives Matter movement. 



The Colors of Pride

is an opportunity for congregations to publicly support equality during Pride month and commemorate Juneteenth.

Our goal is to create opportunities for allyship with the queer community, Black and Brown communities, and congregations by engaging at least 300 congregations nationwide to agree to participate in our pro-equality actions during Pride month

.



THERE ARE THREE EASY WAYS TO PARTICIPATE:
1) SHOW A PRE-RECORDED MESSAGE:

Throughout Pride Month, during your weekly service or on your website and Facebook page, show a pre-recorded message from national religious leaders speaking about the importance of supporting Intersectional Equality by supporting the

Equality Act

. Each message is 6 minutes or less.

2) SIGN UP FOR PRIDE WEEK ACTIONS:

Sign up to participate in a variety of opportunities during our Pride Week (June 11-19) to educate your congregation on upcoming equality legislation from the

Equality Act

to the

George Floyd Policing Act

to our national Juneteenth Celebration!





3) ACCESS THE TOOLKIT:

Use
The Colors of Pride Tool Kit
assembled by national equality organizations to provide your congregation with the latest information on legislation and how to support the LGBTQ community this Pride Month and beyond! You may share information and resources on social media and local print media.  
Will you partner with us in this "pride outside of the box" celebration?
We know that Pride is a busy time for many congregation. All the information you need to participate in

The Colors of Pride

can be found in the

Action Toolkit

. You are free to participate in as many actions as time permits.

If you have any questions about involving your Welcoming Congregation in

The Colors of Pride

celebration and actions, please email lgbtq@uua.org.

Thank You ...and HAPPY PRIDE!
Michael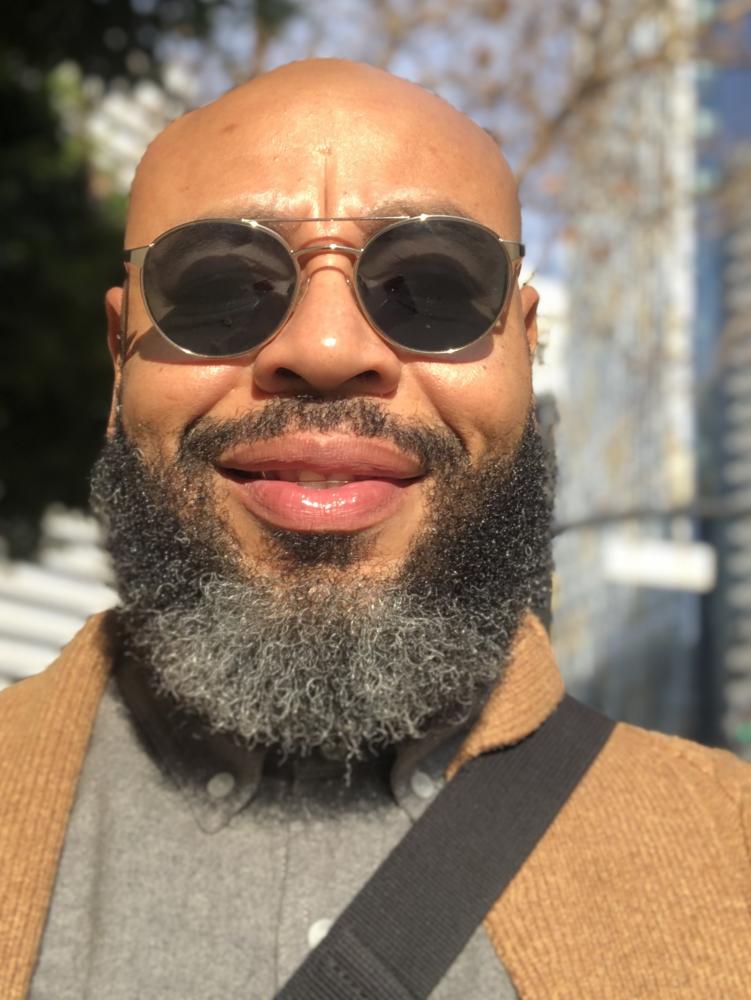 Rev. Michael J. Crumpler
(He/Him/His)
LGBTQ and Multicultural Programs Director

Ministries and Faith Development

"It took many years of vomiting up the filth I was taught a  about myself and halfway believed before I could walk around this earth like I had a right to be here."- James Baldwin
Support UUA LGBTQ+ Ministries

Each of us has worth and dignity, and that worth includes our gender and our sexuality.

As Unitarian Universalists we not only open our doors to people of all sexual orientations and gender identities, we value diversity of sexuality and gender and see it as a spiritual gift.

Your support

helps keep our LGBTQ Justice and Public Witness work active and vibrant, as well as deepening our Welcoming Congregations program.
Image #1

-

The UPLIFT logo surrounded by a rainbow border. Inside of the border reads UPLIFT: Uplifting the LGBTQ+ Experience Within Unitarian Universalism & Beyond. On the right there is a logo image for The Colors of Pride.



Image #2

- A logo image for The Colors of Pride that includes text that reads, "Pride Month activities focused on the intersectionality of Queerness, Racial Justice, and Religious Identity ... The Colors of Pride ... Every Worship Weekend during June and Pride Week June 14th - 19th.



Image #3

-

A headshot of Rev. Michael Crumpler, wearing sunglasses, a beard, and a shaven head. Michael is a light-skinned Black cisgender male.
| | |
| --- | --- |
| | sent to: mjcrumpler@gmail.com |