Hello Beloved!



For the first time in over a decade, our country has a real chance to protect LGBTQ+ Americans, and expand civil rights for everyone, by passing the Equality Act. The Equality Act passed the House and has the full support of President Biden. The last hurdle: the Senate.



In

KEY STATES

U.S. Senators are still undecided on supporting the Equality Act. The voices of residents in those

KEY STATES

are

integral

to this effort. It's all hands on deck to share our stories and let them know why the Equality Act is so important.



We are inviting residents of KEY STATES to

PLEASE JOIN the UUA and other LGBTQ+ group

s on Wednesday, April 21st for a Virtual Lobby Day to Zoom with U.S. Senator's offices from the following

KEY STATES

:



North Carolina
West Virginia
Pennsylvania
Ohio
Wisconsin
Indiana
Iowa
Utah
Florida
Maine
Alaska
We are asking residents of these KEY STATES to join us on Zoom to urge your U.S. Senator to pass the Equality Act?


***This will include a training for attendees on Mon. April 19

at 8:00pm ET
The NEAT

will provide training before you attend and Hosts during the visit to guide the meeting and support each of you there. We make sure you're prepared and empowered to show your support for the Equality Act and share your story.
Please join us on April 21st and help us get this across the finish line!
Participants must be able to commit to a

mandatory 90 minute training/planning meeting on Monday, April 19th, at 8:00pm ET

and commit to up to two lobby visits on Wednesday, April 21st.

We will not know the Lobby Day time(s) for of their Wednesday meetings until the weekend of 4/17 & 18

.
CAN'T JOIN US ON LOBBY DAY? WE STILL NEED YOUR HELP!
Forward this email to your family and friends then
sign up to make phone calls from home, write a letter or contact your Senator through our

#EqualityTime Action Center

.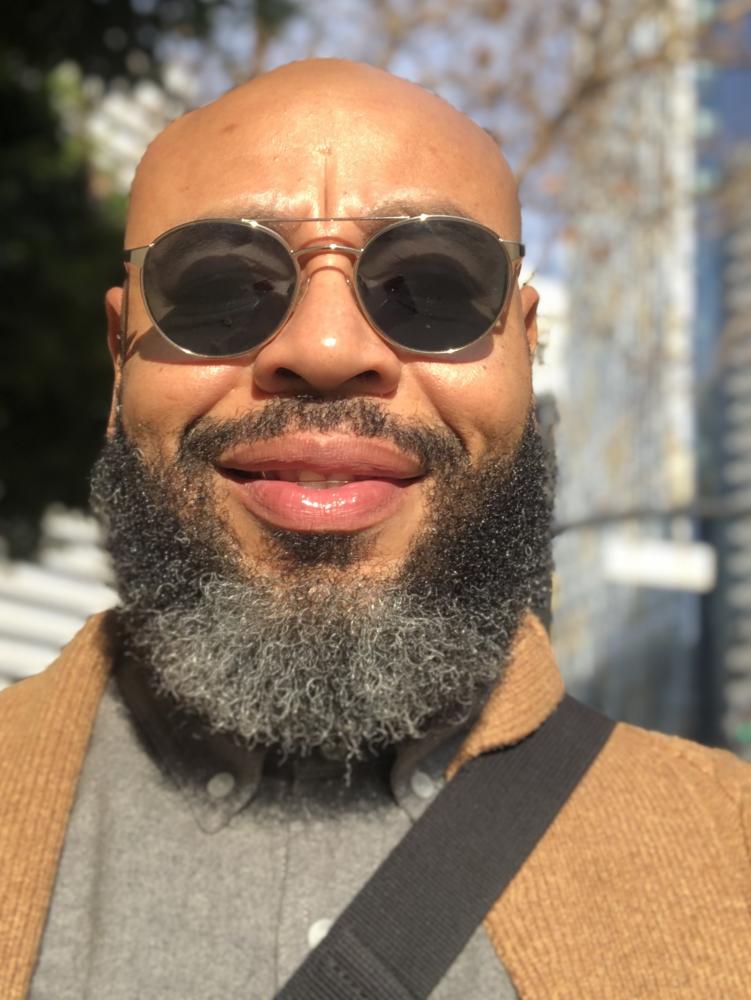 Rev. Michael J. Crumpler
(He/Him/His)
LGBTQ and Multicultural Programs Director

Ministries and Faith Development

"It took many years of vomiting up the filth I was taught a  about myself and halfway believed before I could walk around this earth like I had a right to be here."- James Baldwin
Support UUA LGBTQ+ Ministries

Each of us has worth and dignity, and that worth includes our gender and our sexuality.

As Unitarian Universalists we not only open our doors to people of all sexual orientations and gender identities, we value diversity of sexuality and gender and see it as a spiritual gift.

Your support

helps keep our LGBTQ Justice and Public Witness work active and vibrant, as well as deepening our Welcoming Congregations program.
Image #1

-

The UPLIFT logo surrounded by a rainbow border. Inside of the border reads UPLIFT: Uplifting the LGBTQ+ Experience Within Unitarian Universalism & Beyond. The background is black. On the right side of the image is the National Equality Action Team (NEAT) logo that has blue letters and is surrounded by yellow and blue cosmic rings.

Image #2
- A rainbow colored image of the U.S. Capital dome with words on the left side that read, "April 21st Equality Act Virtual Lobby Day."
Image #3

- A brownish-orange square image with the U.S. Capital dome surrounded by sun-rays that reads, "Contact Congress Tell Them Pass the Equality Act."
Image #3
-
A headshot of Rev. Michael Crumpler, wearing sunglasses, a beard, and a shaven head. Michael is a light-skinned Black cisgender male.
| | |
| --- | --- |
| | sent to: realitycheck007@gmail.com |