| | |
| --- | --- |
| News and updates from the Central East Region of the UUA to keep your congregation informed. | Email not displaying correctly? |
Opportunities for Connection


CER Update
~ August 2020
| | |
| --- | --- |
| | Featured Resource: Primary Contacts |
Do you know who your congregation's primary contact is?

The Central East Regional (CER) has a primary contact staff system to ensure our congregations know who to reach out to for assistance. Every CER congregation and community has a UUA Staff Member who serves as your Primary Contact for all services of the region and the UUA. This is someone with whom you can build a close, working relationship, who will have an intimate knowledge of your congregation's blessings and challenges, and can be proactive in helping you to share those blessings and meet those challenges. Your Primary Contact can help you to navigate all the support and opportunities available to your congregation.

Find your primary contact now

.
Gathering Virtually this Fall
It's never too late to bring your church online this fall! Maybe you never really figured out how to do virtual church, hoping the pandemic would blow by before you had to learn? There's still time to bring your church online for the fall by checking out these
Zoom guidelines and services
. You'll see how to purchase a discounted Zoom subscription, tips for better worship, avoiding unwanted intruders and all the rest. Don't let more time pass by before being together virtually this fall!
UU Leadership Institute Provides a Variety of Training Options
Update Your Leadership Please!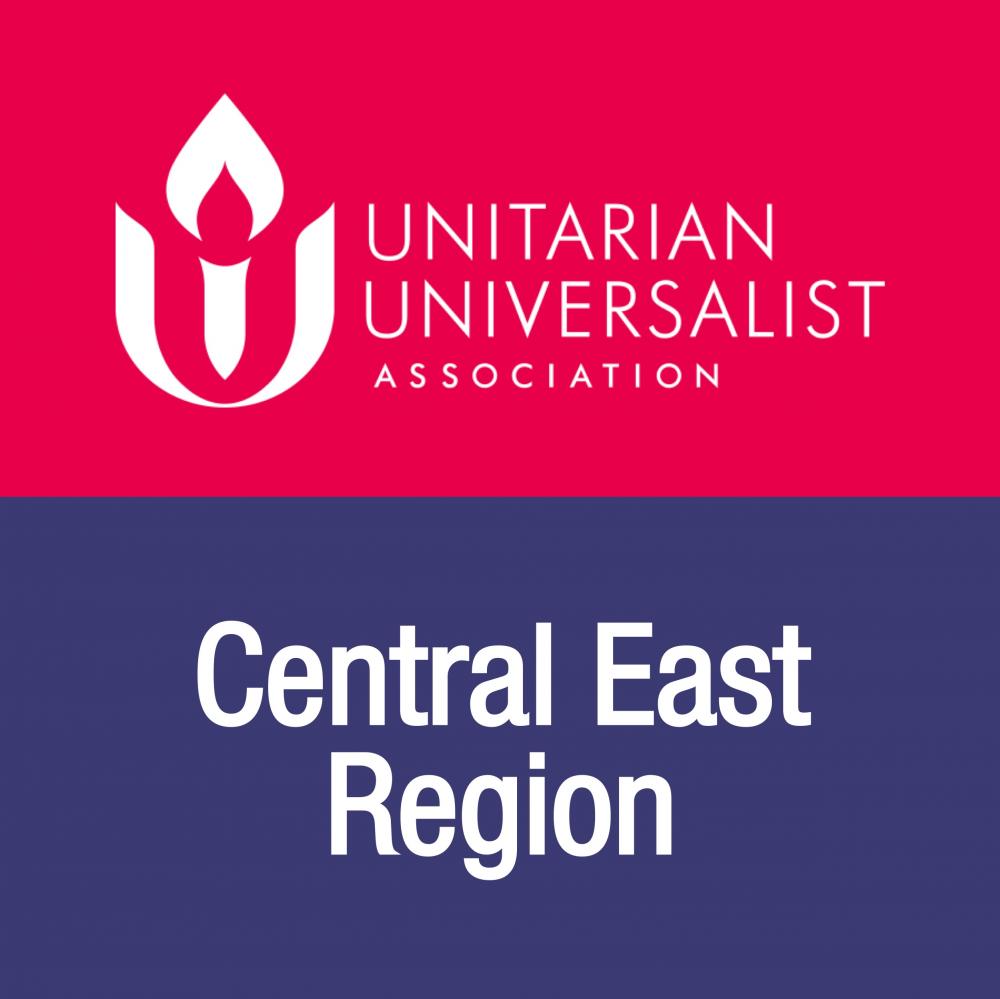 It's that time of the year again. Your congregation has held its annual meeting and elected new officers, or it's on your schedule. You have new committee chairs appointed to lead your work for next year. But have you told anyone outside the congregation about these changes?
To help the UUA and the Central East Region stay in touch with the leaders of your congregation we need YOU to update your leadership information on
myuua.org
. This is the same place you update your
UU World
lists. Need help? Let us know or check out the
webpage with the details
. Please note that you can make these updates at any time. Many congregations hold elections in the spring or late fall, but appoint new committee chairs in summer or early fall. Each event should prompt a review of what is listed in
myuua.org
to ensure it is up to date. Staffing changes should also be listed in this location.
Need more details?
Check our blog post on this topic from June 8th
.
Better Together Blog: These Certain Times
by Rev. Megan Foley

I see commercials sometimes that refer to these as "uncertain times". I don't know. I think things are becoming pretty certain. I think it's pretty certain that we're suffering, pretty certain that our neighbors and families are sick and dying, pretty certain that we'll be living in troubled spaces for a long time coming. Pretty certain that our churches will be operating in a different way for a while. Not to say that everything about these times is always bad – more about that later on. But these times aren't uncertain. It is certain that everything is being deconstructed. It is certain that the future is uncertain – but now seems pretty certain to me.



The Office of Church Staff Finances reminds us

this is a time when we have a lot of staff changes is our congregations. Please check out their LeaderLab page on

Compensation Standards and Resources

which includes their Benefits Workbook to help you make sure you don't miss any deadlines. You'll also want to check out their

From Starting to Parting

document that provides advice on welcoming new staff, providing ongoing support and ensuring healthy departures.

The Living Legacy Project is offering a series of virtual programs focused on voting rights, past, present and future on the last Tuesday of every month between May 26, 2020 and Election Day. These are free and open to everyone.

Learn more and register at their website

.

The UUA has created a response fund for those who want to make a donation to help in the current COVID-19 situation. Please donate if you can. Visit the
UUA website
for details on donations and guidelines for how the funds will be distributed. The

Disaster Relief Fund

continues to support congregations affected by tornadoes, fires, hurricanes, flooding and other natural disasters as well. To learn more about the work of the Disaster Relief Fund
visit their webpage
. We are Better Together.



Looking for speakers for your virtual services?

The reality is that you can choose anyone regardless of geography. Many community-based religious professionals have developed a list to make it easier to find speakers.

You can find it here

. Also, don't forget to check out the

CER Guest in Your Pulpit program

, which includes both lay and professional worship leaders.

New publications from the UUA -

Available now for ordering is

Widening the Circle of Concern: Report of the UUA Commission on Institutional Change

,

The Stonewall Generation: LGBTQ Elders on Sex, Activism and Aging

, and

Breaking and Blessing: Meditations

by Rev. Sean Parker Dennison. Also available order is

Stubborn Grace: Faith, Mental Illness, and Demanding a Blessing

by Rev. Kate Landis and

Held: Showing Up for Each Other's Mental Health

by Rev. Barbara F. Meyers.
The UUA is hiring for several positions. Find job descriptions and application information at their

Job Openings

  webpage.
The following events are upcoming in the region. For full details and a complete list visit the

CER Calendar Page

. Also, please note, if you are mailing a check to the regional office to pay for your rgistration,

you must write the name and date of the event in the memo line

. Otherwise we may not get it properly credited.

Due to COVID-19 we are expecting all events in 2020-2021 to be virtual. We strongly encourage congregations to do your part to flatten the curve by supporting your congregants virtually through online conferencing, phone, email or letters and forgoing in-person meetings.


CER Youth Treehouse

online program is in full swing! Registration open through August 31, 2020.

Middle School Virtual Summer Camp

~ August 3-7, 2020, for youth entering 7, 8 or 9th grade.

Adult Faith Development Online Renaissance Module

~ 5 session starting August 13, 2020, 2-4 pm ET.


Leading Change in Changing Times

~ online, with prework required, August 22, 2020, 12-3 pm, Registration closes August 16.
The following webinars will take place in the region the next two months. For full details and a complete list visit the
CER Webinars Calendar
.
CER Networking Calls. We will offer one more round of these calls the week of August 31 with a focus on congregation needs around the new church year.


Monday, August 31 at 4 pm with Megan Foley (Capital Cluster & Northern VA)

Tuesday, Sept 1 at 6:30 pm with Patricia Infante & Paula Cole Jones (Greater Philly & Central PA)

Wednesday, Sept. 2 at 5 pm with Sunshine Wolfe and Renee Ruchotzke (Ohio & Western PA)

Wednesday, Sept 2 at 6 pm with Pat Infante, Paula Cole Jones, Evin Carvill-Ziemer and Hope Johnson (Northeast PA, New Jersey, NYC, LIAC, MetroNorth)

Friday, Sept 4 at 1 pm with Evin Carvill-Ziemer and Renee Ruchotzke (Upstate NY)

Join by going to

https://uua.zoom.us/j/98736004337

, password is 202006.

The Stewardship and Development Office is hosting twice weekly Salons for congregations to drop in and ask questions about budgets and pledge drives. The days and times are below. See the

webpage for connection info

.


Mondays at 4 pm Pacific/5 pm Mountain/6 pm Central/7 pm Eastern
Congregation, Cluster and Affiliate Groups News and Events
Our congregations and clusters in the region have many exciting activities and announcements going on. For a complete listing of events, visit the CER

Congregations and Clusters Calendar Page

. For news from congregations
, please visit our
News Blog
. For job listings from congregations check the

UUA Job Board

.

Murray Grove is celebrating the sestercentennial of Universalism in America. It will be the 250th anniversary of John Murray's famous 1770 sermon in Thomas Potter's chapel in Good Luck, New Jersey. They have created a digital toolkit, have events planned for the year and a gathering scheduled in October at Murray Grove.

Details are on the Murray Grove website

.

Several UU Congregations in CER are hiring Religious Education, youth ministry and other positions.

Check the listings.
If your congregation or cluster has news or events to share, please send it to us at

bcasebolt@uua.org
This work is made possible by the generosity of member congregations and individual donors. 

Sent to: _t.e.s.t_@example.com

Central East Region of the UUA, 100 W 10th Street Suite 1008, Wilmington, DE 19801, United States