| | |
| --- | --- |
| News and updates from the Central East Region of the UUA to keep your congregation informed. | Email not displaying correctly? |
Opportunities for Connection


CER Update
~ October 2020
| | |
| --- | --- |
| | Featured Resource: Virtual General Assembly 2020 Library |








We are pleased to announce that the 2020 GA On Demand Library is now
available to the public on Vimeo. In addition to the major GA worship services, business sessions and reports, the library includes the Ware Lecture, featured speaker presentations, learning stage presentations and huge number of workshops all previously available to GA registrants only.  Enjoy and share widely!

https://vimeo.com/showcase/7462757
Holiday Planning Brainstorming Conversation for Worship Leaders
Wondering how to handle your congregation's celebration of upcoming holidays this fall and winter? Do you long to brainstorm ideas with creative, invested experts - that is to say, other worship leaders from around the country?
Join this national webinar to share your ideas and plans and see what others are doing to connect their congregants to annual traditions in these challenging times. Break out rooms will be organized by size of congregation.
The event is free but registration is required to receive the connection info.
Learn more
.
UU Congregation of Binghamton Recipient of the Fall Chalice Lighter Grant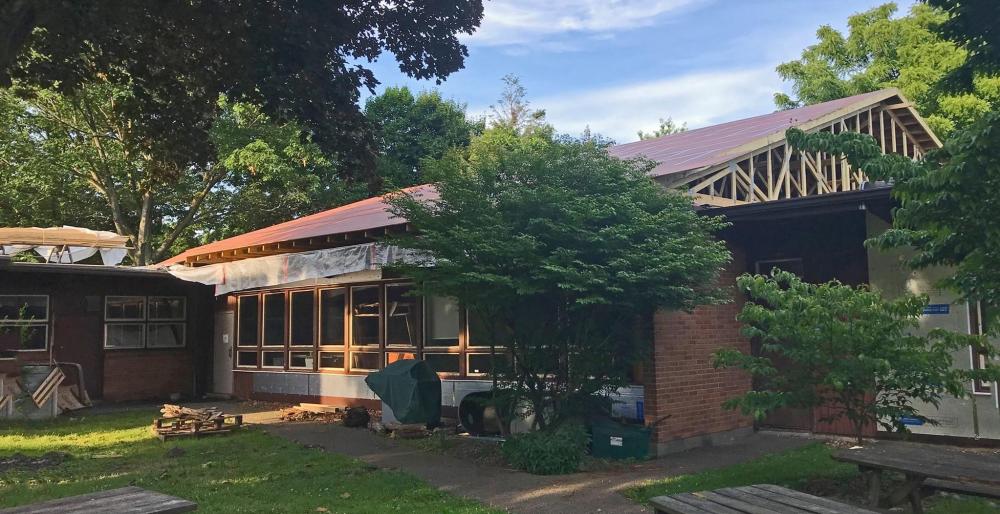 The CER Chalice Lighter Program Committee is pleased to announce the award of a $40,000 grant to the UU Congregation of Binghamton, NY as a significant contribution to its $1.7 million renovation project. New square footage will include a Children's Chapel and meditation room, meeting room, and expanded entries and office space. Most of the building is being gutted and repurposed to include: a commercial grade kitchen to use to provide meals for the hungry in the community; gender neutral bathrooms; more private office space for the minister; a larger social hall for meetings and gatherings of the congregation, cluster and outside groups; energy-efficient building systems that will reduce its carbon footprint and serve as a role model for other non-profits; improved accessibility for congregants and visitors; and entrances that are more welcoming and recognizable as a UU congregation in the community. The renovation is mission-driven, allowing for existing and new internal and external programs to flourish in this congregation of 161 members and 38 children.

Learn more about this project and donate at the Chalice Lighter's webpage.
Retooling for New Realities
This is a time of expansive change. Our faith communities are experimenting and collaborating as never before. How might we bring more intention to what congregations are already doing?

Meeting with other congregational leaders often generates a creative interchange of ideas. Join thought partners from other UU congregations in online cohorts in this year-long program facilitated by experienced lay leaders. Applications are due October 25, 2020.

Learn more at the UUA website

.

Better Together Blog: The Stories We Carry
by Sana Saeed

On March 14th, 2013, I was sitting in my office at the Interfaith Alliance, a non-profit in Washington DC, while watching CNN's live feed of the Vatican. I was watching the white smoke billowing out of the Sistine Chapel as I waited for the new pope to be introduced, and in that moment, I had decided to check my email and saw that I had a "Congratulations" message waiting from Harvard Divinity School (HDS) at Harvard University. My hand shook as I clicked the email open, and when I read the word "admitted" I cried. A lot. It was the one school and university in my mind that was unattainable. I don't know if that was just because of my own insecurities or if that was what I was socialized to think.


The following events are upcoming in the region. For full details and a complete list visit the

CER Calendar Page

. Also, please note, if you are mailing a check to the regional office to pay for your registration,

you must write the name and date of the event in the memo line

. Otherwise we may not get it properly credited.

Due to COVID-19 we are expecting all events in 2020-2021 to be virtual. We strongly encourage congregations to do your part to flatten the curve by supporting your congregants virtually through online conferencing, phone, email or letters and forgoing in-person meetings.


If you missed the

Online RE Safety Webinar

in September, you can view the recording on the

UUA website

along with resources presented during that webinar.
Congregation, Cluster and Affiliate Groups News and Events
Our congregations and clusters in the region have many exciting activities and announcements going on. For a complete listing of events, visit the CER

Congregations and Clusters Calendar Page

. For news from congregations
, please visit our
News Blog
. For job listings from congregations check the

UUA Job Board

.

If your congregation or cluster has news or events to share, please send it to us at

bcasebolt@uua.org
This work is made possible by the generosity of member congregations and individual donors. 

Sent to: _t.e.s.t_@example.com

Central East Region of the UUA, 100 W 10th Street Suite 1008, Wilmington, DE 19801, United States